SCOTS AWA 2014
News of Scottish Based Riders in Uk and International Competeition
(Send me your results and events please)
2001 Reports
2002 Reports
2003 Reports
2004 Reports
2005 Reports
2006 Reports
2007 Reports
2008 Reports
2009 Reports
2010 Reports
2011 Reports
2012 Reports
2013 Reports
Frazer Norrie - part of the 2014 European Enduro Team Champions 2014.

The team of Brad Freeman, Lee Sealy , Rob Johnson and Frazer Norrie recently won the 2014 European Enduro Junior Team Championship at the last round in the Czech Republic.

Frazer Norrie has been competing in the 2014 European Championship this year which saw him visiting many countries. The championship was contested on a variety of terrains which proved to be very challenging, from the Dust and rocks of Spain to the wet lush countryside of Romania.

Frazer rode well at all events but found some more challenging than anything he had experienced before. After the four venue eight round championship Frazer finished 6th overall in the under 23 E2/E3 class.

At the start of the championship four of the junior riders were selected to compete for the junior team trophy with all there points being counted together. At the last round on Czech Republic the four man team of Brad Freeman, Lee Sealy, Rob Johnson and Frazer Norrie were crowned 2014 European Enduro Junior team champions.

It was a double success because as well as the juniors winning; the senior team of Tom Sagar, Steve Holcome, Jamie Lewis and Jack Rowland also won the 2014 European Enduro Senior team Championship.

Frazer is planning to contest the 2015 European Championship again with the intent of bettering his 2014 result using last yearsí experience to his advantage.

Frazer has recently competed in both the Weston beach race and the Skegness beach race.

Weston again proved to be tricky with Frazerís bike taking a mouthful of water in a flooded section and stopping. Frazer pushed his bike around the remainder of the lap back to the pits where he got it going again and continued on to finish 9th overall.

Skegness Beach race proved to be a very tough event, with the deep sand and the technical course Frazer found the going hard, after a very hard three hours Frazer finished second overall to Dan Thornhill and James Lassu in third.

Rounds 9 and 10 July 2014
Well done to Fraser Flockhart in the Under 23 Class with 2 great places. 3rd on the Saturday and moving up to a well deserved 2nd on the The Sunday. Frazer Norrie close behind with 2 X 5th places
Full report - click here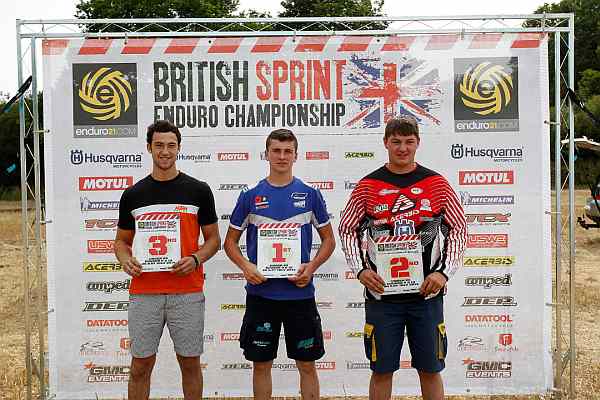 Yorkshire Enduros for those whole like to travel . More details at www.dirtbike-action.co.uk

The Putoline Yorkshire 2 Day Enduro BEC ROUNDS 3/4 - 3/4th May Helmsley North Yorkshire
Dirtbike action welcomeís you to rounds 3and 4 of the British Enduro Championship using the fantastic Duncombe park estate. This is the North of Englandís premier enduro offering a lap of 25 miles which features 3 stunning valleys which are only used 1 a year for this event. This year we have changed the route to allow vehicular access to both special tests. Test 1 is a short extreme test located near the start. Test 2 is about 1.5 km away from the start and is a flowing XC test of around 8 minutes duration. As usual all the classes are catered for Championship, Expert, Clubman ,040 , 050, ladies and a non-championship sportsman class which is open to all sportsman riders and local level clubman riders who want to try a BEC round. Camping is available from Thursday 1st May.
This year we have a new title sponsor for the event Putoline oils who have generously supplied miles of tape from this event. Entries are now open go to www.dirtbike-action,co.uk and enter online there is a limit of 170 riders the first round run by midwest racing was full so donít miss out.

One day sunday ntries are now available phone 07557665647
Final instructions and numbers will be posted on the dirtbike action site Sunday 27th April if you need more info phone john on 0755766564

17/18TH MAY k2 rally round of the Big bike rally challenge 2014
New date for 2014 the rally moves forward in to may, we go in Wark , pundershaw for a new special. The K2 offers the longest lap in uk ralling ; we are doubling the specials to 2 per lap , after spending the winter training new timimg crew and using them successfully at the Helmsley enduro where the riders enjoyed 2 test per lap, the course is reversed this year which adds to the challenge.
The K2 is a real adventure as it weaves through the mighty Kielder forestry complex. One of the great things about the K2 rally are the hard based forestry trails, there will be no getting stuck no matter what the weather throws at us. The special tests are suitable for big rally bikes, trail bikes and enduro machines no pushing just ride!
For the enduro bikes we have 3 optional enduro loops per lap, there is no requirement to do them but they add a bit of spice!
Refuelling is taken care off by Dirtbike action, each morning the 2 refuelling vans set off to 2 refuelling locations all you have to do is get your fuel to the vans before 9am each morning.
The campsite based at keilder organic meats farm and is only a short walk to the tourist town of bellingham. Regular competitors will know how good the award winning organic catering is. The campsite will be open from Thursday 15th may.
The tourist town of Bellingham is only a short walk from the campsite offering pubs, a petrol station, and a supermarket donít forget the organic farm shop at the campsite with a wonderful array of home grown meats. to enter www.dirtbike-action.co.uk or for more info phone 07557665647
4 Scottish Riders headed south to Great Ayton for round 1 of the NEXC championship

3 from SBEC & 1 from ELRAT

The Misty weather soon moved away to reveal some pretty steep hills in an area that has been used for many years as a scramble track ,

Youths raced in the Morning in a 2 hr race then at 11.30am the adult race started with Sportsman & O50s at 12pm

Top rider Graeme Jarvis was on the start line using it as a practice day after being injured

The race was over open ground & through open woodland with some Very steep hill climbs & drop offs which were testing on the slippery ground , the lap was only about 3 miles in length so once the Sportsman class started it was a busy track but made it more enjoyable picking your way through the carnage on the hills

Peter Nixon rode in the Over 40s finishing in 10th place on 17 laps probably the hardest class of the day

Sean Henderson was in Clubman E1 & was last off the line & nearly had a big crash before the first corner but picked his way through the field & Won E1 with 20 laps , 2 laps clear of 2nd place & putting in some fast lap times

Lindsay Rae was in Clubman E2 & after some repairs to the carburetor getting pulled out of its housing after getting tangled with another rider . finished 4th on 17 laps

Willie Beaty was in the O50s class , Willie brayed on for 2 1/2 hrs with a sore hand to finish 4th on 14 laps

Great day out & a good bit of training on some big hills

| | |
| --- | --- |
| Just a bit steep there | Sean H - still No1 |
North England Enduro Championship Rd1

4 riders from the Scottish Borders Enduro Club made the trip south to Helmsley for round 1 of the North England Enduro Championship

The sun was out & the start line was full 170 riders , some top british riders were also up for the day getting a ride around as the next BEC round is at Helmsley in May

The course had 2 tests the 1st test was about 5 minutes long a flowing test with lots of turns through the trees , the 2nd was just over 2 minutes this test had plenty of logs & tree roots to contend with

The rest of the going was mostly in the trees with some pretty hard going over tree roots , brash , river beds & a few hill climbs but enjoyable to ride

Mark Ritchie & Peter Nixon were in the O40s class , Mark had a Mechanical failure on his 2nd lap & had to push his bike back to the pits with his dodgy hip . Peter rode pretty well only dropping 4 minutes on his last lap (tight check) & finished 20th

Ben Thomson was in Clubman E1 & after 3 weekend on the trot racing at Elgin & BEC , Ben finished 2nd in E1 16 seconds off the winner , he was 6th overall in Clubman out of 65 riders ,

Lindsay Rae was in Clubman E2 probably the hardest class to race in & finished 13th , getting slightly lost on lap 1 & wrestling with a tree on lap 2 ( tree won ) , enjoyed his day out though

We never got a chance to sample the Burger Van but the Milkshake on the way home helped ease the pain

Rounds 9 and 10 July 2014
Well done to Fraser Flockhart in the Under 23 Class with 2 great places. 3rd on the Saturday and moving up to a well deserved 2nd on the The Sunday. Frazer Norrie close behind with 2 X 5th places
Full report - click here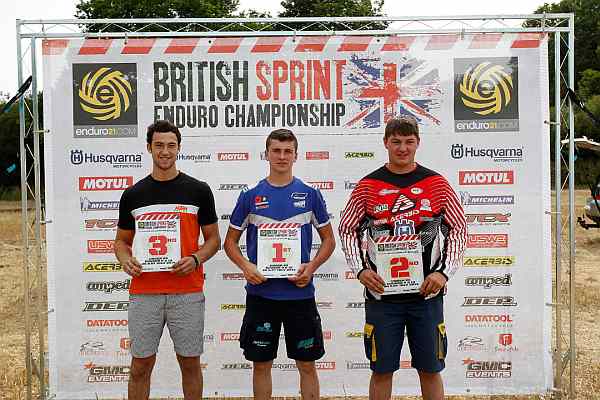 Yorkshire Enduros for those whole like to travel . More details at www.dirtbike-action.co.uk

The Putoline Yorkshire 2 Day Enduro BEC ROUNDS 3/4 - 3/4th May Helmsley North Yorkshire
Dirtbike action welcomeís you to rounds 3and 4 of the British Enduro Championship using the fantastic Duncombe park estate. This is the North of Englandís premier enduro offering a lap of 25 miles which features 3 stunning valleys which are only used 1 a year for this event. This year we have changed the route to allow vehicular access to both special tests. Test 1 is a short extreme test located near the start. Test 2 is about 1.5 km away from the start and is a flowing XC test of around 8 minutes duration. As usual all the classes are catered for Championship, Expert, Clubman ,040 , 050, ladies and a non-championship sportsman class which is open to all sportsman riders and local level clubman riders who want to try a BEC round. Camping is available from Thursday 1st May.
This year we have a new title sponsor for the event Putoline oils who have generously supplied miles of tape from this event. Entries are now open go to www.dirtbike-action,co.uk and enter online there is a limit of 170 riders the first round run by midwest racing was full so donít miss out.

One day sunday ntries are now available phone 07557665647
Final instructions and numbers will be posted on the dirtbike action site Sunday 27th April if you need more info phone john on 0755766564

17/18TH MAY k2 rally round of the Big bike rally challenge 2014
New date for 2014 the rally moves forward in to may, we go in Wark , pundershaw for a new special. The K2 offers the longest lap in uk ralling ; we are doubling the specials to 2 per lap , after spending the winter training new timimg crew and using them successfully at the Helmsley enduro where the riders enjoyed 2 test per lap, the course is reversed this year which adds to the challenge.
The K2 is a real adventure as it weaves through the mighty Kielder forestry complex. One of the great things about the K2 rally are the hard based forestry trails, there will be no getting stuck no matter what the weather throws at us. The special tests are suitable for big rally bikes, trail bikes and enduro machines no pushing just ride!
For the enduro bikes we have 3 optional enduro loops per lap, there is no requirement to do them but they add a bit of spice!
Refuelling is taken care off by Dirtbike action, each morning the 2 refuelling vans set off to 2 refuelling locations all you have to do is get your fuel to the vans before 9am each morning.
The campsite based at keilder organic meats farm and is only a short walk to the tourist town of bellingham. Regular competitors will know how good the award winning organic catering is. The campsite will be open from Thursday 15th may.
The tourist town of Bellingham is only a short walk from the campsite offering pubs, a petrol station, and a supermarket donít forget the organic farm shop at the campsite with a wonderful array of home grown meats. to enter www.dirtbike-action.co.uk or for more info phone 07557665647
4 Scottish Riders headed south to Great Ayton for round 1 of the NEXC championship

3 from SBEC & 1 from ELRAT

The Misty weather soon moved away to reveal some pretty steep hills in an area that has been used for many years as a scramble track ,

Youths raced in the Morning in a 2 hr race then at 11.30am the adult race started with Sportsman & O50s at 12pm

Top rider Graeme Jarvis was on the start line using it as a practice day after being injured

The race was over open ground & through open woodland with some Very steep hill climbs & drop offs which were testing on the slippery ground , the lap was only about 3 miles in length so once the Sportsman class started it was a busy track but made it more enjoyable picking your way through the carnage on the hills

Peter Nixon rode in the Over 40s finishing in 10th place on 17 laps probably the hardest class of the day

Sean Henderson was in Clubman E1 & was last off the line & nearly had a big crash before the first corner but picked his way through the field & Won E1 with 20 laps , 2 laps clear of 2nd place & putting in some fast lap times

Lindsay Rae was in Clubman E2 & after some repairs to the carburetor getting pulled out of its housing after getting tangled with another rider . finished 4th on 17 laps

Willie Beaty was in the O50s class , Willie brayed on for 2 1/2 hrs with a sore hand to finish 4th on 14 laps

Great day out & a good bit of training on some big hills

| | |
| --- | --- |
| Just a bit steep there | Sean H - still No1 |