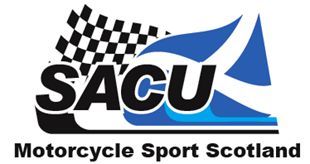 SACU 2015 HARE AND HOUND CHAMPIONSHIP

There are 5 championship classes for 2015 - Expert, Clubman, Clubman 'B', Over 40 and Sportsman.
Points are awarded from 1st to 15th Place - 20,17,15,13,11,10,9,8,7,6,5,4,3,2,1
Points Standings 4 Rounds this year - no rounds dropped . 2 SBEC rounds cancelled
Round

1

Melville West Linton

15

th Dec 2013

Round

2

EEC Elgin

2

5th October 2015
SACU Hare and Hound Champions 2015

Expert - Neil Chatham 2nd Andrew Bisset 3rd Frazer Norrie

Over 40 - Mark Ritchie 2nd Alan Davidson 3rd Kyle Deswert and Derek Little

Clubman - Graham Mechan 2nd Johnny Stewart 3rd Ian Bisset

Clubman B - Bruce Cooper 2nd Allan Milligan and Dean Buchan

Sportsman - David Clark 2nd Gareth Blake and Wil Westgarth

Congratulations to all our Champions - a long way to travel and keep the sport going.