[ Site Updated
16th April 2015

]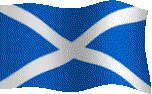 Scottish Enduros 201

5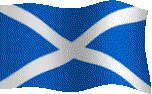 Welcome to Off Road Motorcycle Sport in Scotland (Enduros) 1999 - 201
5
It's the 16th Anniversary of the enduro website - thanks to all my contributors - I can't do it without you !
Welcome to Scottish Enduros 2015. This site was set up in 1999 as an introduction to the sport. It now contains information on events, results who to contact and profiles of some of the top Scottish Riders.
The big event each year is the ISDE (in Slovakia 2015) and there will be several training and fund raising days over the season.
New to the site ? - check the site map first for what's here

Please note that there is no right of access to Scottish forests for trail riding and that unauthorised use may endanger our sport. Ensure you have permission to ride before you go. For a good summary of rights in Scotland see John Rushworths 1999 article stored on this site ( this was pre Land Reform Act so is only a guide ) - click here.

Starting Enduros ? Click here for info on starting. Rules and regs now available on CD - contact the SACU for a copy. Or download at the ACU (2015) - Click here

| | | | | | |
| --- | --- | --- | --- | --- | --- |
| Beginners | Shops | | Rider Reports | Extras | Most Used |
Beginners
Shop Window
Officials
Scots AWA
Desert Racing
Enduronews.com
Calendar
Technique
Services
SACU
Rider Profiles
Holidays
Videos
SACU Regs
Training
Products
Links
ISD

E

Dakar 201

5

Posters
Enduro
Results
Twitter
For Sale
Clubs
Practice Areas

Bon Accord MC
SBEC

Elgin Endurance Club

www.Melvillemc.co.uk

ELRAT

Melville Club Page
This space available for your advert - email me for details

Edinburgh's Premier garage and recovery service
T: 0131 202 2339
E: service@robert-brownlie.co.uk
In an effort to improve the site I have joined the 21st Century - I am now on Twitter and will use it to notify of results - regs and any new Enduro stuff. Find me at http ://www.twitter.com/enduroinfo

Provisional results will be uploaded as soon as they are ready. There will be a Tweet from @enduroinfo when results are published

BEC Results - Lossiemouth Saturday - Results by class. Results sorted ( Final results including correct BEC Classes 16/4/2015)

BEC Results - Lossiemeouth Sunday Results by class. Results sorted.

Championship class won by Danny McCanney on both days - very tough days and a hard forest.

Thanks to all the riders who made the trip up - and to the Elgin Club for running another big event.

For more photos of the event click here.

See also enduro21.com for a good report and some video. Click here for a link to the online programme

Fraser Flockhart flies Tom Sagar in action

Bon Accord Lumsden - 2 day Enduro - 25th AND 26 th April - Entries are now open for this event .

Rounds 1 and 2 of the SACU Enduro Championship

In the Events 2015 section of our website www.bamcc.co.uk you can choose to enter online or download the form and post it back to us. Entry fees have been set at £40 per day until the 15th of April at which point they will revert to last year's price of £45 per day.

The venue is the same as last year at Lumsden with an 18 mile loop promised. Improvements have been made for the parking provision and also the start area. Also a number of new bridges have been built to assist riders with river crossings. Comments from last year have helped develop the event for 2015.

A good new /old event in the calendar - a great day out in the hills and fields.

There is also a new SBEC National Enduro on the 24th May - replacing the planned Hare and Hound due to changes in land use. A great new venue near Lauder. Details and regs available soon.

ELRAT Coaching day 18th April 2015 and ELRAT Practice Day 19th April 2015 ( Entry form links now working :-) )

Only 2 places left for the Saturday Coaching Day

18th April- Coaching day with an SACU Enduro Coach . A full days coaching on bike prep and basic bike skills. Ideal for riders new to the sport or just getting in to it. Only 8 places so get your application in asap. Click here for entry form

This is followed by an Enduro practice day on the 19th April. Similar to last year with a chance to get some time on the bike and also get an introduction to enduros. Aimed at new riders. Click here for an entry form. Up to 30 riders max

Some small hills, logs to cross, ditches and maybe some mud - ideal to practice your bike skills. Advice on hand from club members.

SACU Championship Enduro dates for 2015.

After much discussion and to allow the ISDE riders time to enter the Scottish rounds the following dates are announced.

The 1st Enduro will be a British round at Lossie -all off road - so Scottish riders are encouraged to enter as well.

Bon Accord are having a 2 day event at Lumsden with some changes added after reviewing last years event .

<![if !vml]><![endif]>Elgin Endurance Club 4/5 April Lossiemouth British Enduro Championship

Scottish Championship Enduro Dates for 2015 –

<![if !vml]><![endif]>

Bon Accord 25/26 April Lumsden

Melville MC 27/28 Jun Selkirk

EEC 23 Aug Monaughty

ELRAT 27 Sept Griffin

Scottish Hare and Hound Championship Dates for 2015

SBEC - Changed to a National 24 May Glendearg
Enduro
Melville MC 7 Jun West Linton

SBEC 20 Sep Glendearg

EEC 25 Oct Elgin

Enduro Regs for 2014 - up date

Changes to Enduro regs for 2014. (No changes to Hare and Hound Regs)

Return to one class for Experts . Sportsman class remains points scoring for 2015. There was a lot of discussion about the class with some newcomers worried about starting in a Championship class and some discussion on very fast times in the class. The top riders still get moved up to Clubman B at the end of the season.

In Enduros - The Expert class - all rounds count for Championship. In all other classes no change - one round can be dropped if all rounds completed and there are more than 3 rounds.

I would also remind all riders that the Enduro Committee is a voluntary position and members are voted on at the AGM in February. New members are always welcome and there will be vacancies - so put your hand up.

Get your club forms for 2014 and then get your competition licence so you are ready for the new season.

ELRAT Membership forms 2015 now available for download - click here .

Melville MC membership forms for 2015 - click here

SBEC Membership form for 2015 - click here

Bon Accord membership forms for click here

Elgin Endurance Club membership forms for 2015 Click here

The new handbook for 2015 is now available on the ACU website. It can be downloaded in PDF format. Click here

SACU OFF ROAD SPEED AWARDS 2014

The final event of the season was the SACU OFF ROAD SPEED Awards at Dunfermline.

Congratulations to all our Champions - well done on a hard fought season.

Nathan Maclean finally made it after a scenic tour of Dunfermline - and Ben Thomson had to limp on to the stage to collect his trophies and medals after a broken foot in practice. Thanks to all who managed to attend

| | | |
| --- | --- | --- |
| ENDURO CHAMPIONS 2014 | HARE AND HOUND CHAMPIONS 2014 | NATHAN MACLEAN CLUBMAN B ENDURO |

THE TROPHIES YOU RACE FOR ALL YEAR

Enduro race numbers for 2015.

Click here for the 2015 list of numbers reserved so far.

Reserve your Enduro race number now for 2015 - any 2014 numbers not claimed by 1st December may be reassigned

There have been a few comments over riders not getting to use their reserved number.

The numbers are reserved for Enduros - but can also be used for Hare and Hound - however Hare and Hound also has riders from Motocross who also have preferred numbers on their bikes and shirts. So first come gets the number if there is a problem.

Riders with a licence or applying for a day licence can now reserve a riding number for the season. Please submit your request for a number to webmaster @ scottishenduros .co . uk and I will keep an updated list.

The first 3 numbers are reserved for our Expert Champions - 1 - Frazer Norrie 2 - Fraser Flockhart 3 - Richard Hay

The class numbers are as below. If you do not have a licence then you can apply for a number as soon as the regs are published for an event and you wish to enter on a day licence.

Expert 01 ->39 Over 40 40 ->99 Club 100->149 Club B 150->199 Sportsmen 200 -> ….

Licences for 2015. 2014 Licences are valid until January 31st 2015. Day licences will be available at all events during the season

1) Join a club. You need to be a club member to get a licence.
2) Get a licence application form from your club secretary and send in with a photo and fee to get a full licence valid from 1st Jan.

English and Irish Riders - all very welcome. All you need is your ACU/MCUI race licence. Join an English/Irish club and get an ACU race licence. Accepted at all Scottish races (and MCUI ones). You do not need to get a Scottish licence to race in Scotland.
If you find the sport is interesting and would like to ride or assist then contact a club as we are keen to attract new members to the sport. There is an over 40's class and a Ladies award, so everyone can get out and ride.

Enduros in Scotland are organised from March to October with events from the Borders to Inverness . All classes of rider are catered for with Expert, Clubman, Sportsman and over 40's classes.

To compete you need to be a member of a club and either hold an SACU or ACU licence - or can get a one day licence at the event. You need to send in an entry form prior to the event, entries are available on this site or from the host club. Events are published in Trials & Motocross News. If you check the Calendar on this site the dates and venues of events and training days are listed. The Contacts page has the addresses of the organising clubs.

The aim of Enduro Competition is to complete the course via several checkpoints in a set time. You may not check in early or late without penalty. Generally the top riders go "clean" and the event is then decided on the result of special test times. There will be one or two tests per lap of a moto-X or cross-country type. For the slower riders there is up to a one hour allowance over the set time for the course to achieve a finish.

Enduros are exactly what they say and even to finish is an achievement. So go on - try an event and get out on the hills. There is no other sport like it.

Please look round this site and if you need further information contact the relevant club or e-mail webmaster @ scottishenduros . co .uk .

Finally, if you are tired of wet and muddy British events have a look at the holidays page. Desert riding or trail riding in Morrocco, Spain, France or Romania. Or the Desert Racing page for Dakar etc links
You are visitor No
Disclaimer
The views expressed on this site are those of the webmaster unless stated otherwise. Information posted on this site is posted in good faith but the webmaster cannot be held responsible for inaccurate content supplied.
All content is copyright (c) Scottish Enduros. Please contact the webmaster if you wish to reproduce the content.
Any problems with the site - email me on webmaster @ scottishenduros . co . uk