Points Standings for season so far

Enduro points 2018 - click here. Updated to include Craiglash

Hare and Hounds 2018 - click here

Youth Hare and Hounds 2018 - click here

Melville SACU Championship Enduro in June. - change of venue. Due to problems with access to the land Kenny Donaldson has managed to get new land at Heriot for the Melville 2 Day Enduro. Details nearer the date. Great to keep the event in the calendar.

Look like a great new course - with nice forest sections . 23rd / 24th June 2018 .

Enter on line at www.elrat.co.uk/melville or download paper entry form here

Get your entries in asap - do not wait until the last minute - organisers need to book medical, land access - loos etc. If you enter early then get injured or your bike breaks - contact the organiser before the event !

2017 Enduro and Hare and Hounds Awards - these were due to be awarded at Selkirk Enduro - but due to the village Hall not being available now the awards will hopefully be handed out at the Heriot Enduro on the Saturday about 9:00 am . It is planned the 2018 awards will return to an end of season format and be presented about the 3rd week in Jan. Medals and trophies are away for engraving.

SACU Championship Hare and Hound - Ecosse XC at West Linton 10th June.

A great event with perfect weather - hot and sunny with even a pool to cool down in. Well done to Clerk of the Course Jim Dodds and Mark Ritchie and Amanda and all the other helpers who put on a perfect days racing.

A big event benefitting from a Langdale event being cancelled - great job by the club to accommodate the late entries.

The sand quarry always sort them out to start - and then its a blast across the moors to a few wee bogs then a blast back and up the hills before another bit of sand and the beach - and do it all again.

Click here for Adult results . Won By Andrew Bisset with James Jackson in 2nd 1 lap down and Josef Westgarth in 3rd.

Click here for Youth Results won by Logan Ferguson

. More photos here.

Enduro / Hare and Hound Practice day at DirtBike Evolution - 21/22 July

Entries are open for our 2 Day Practice Event at Woodheads Farm, Lauder, TD2 6RS on 21/22 July 2018. This will be a cracking weekend with raffle prizes, BBQ, beer and a Berm Limbo competition, hopefully the sun will shine for us! You can enter for a single day practice on either the Saturday or Sunday or make a weekend of it with 2 days of fun. One day licences are available if you don't have an SACU/ACU licence. Overnight camping is also available. Online entries only please. https://www.dirtbikeevolution.com/events-results

Red Bull Erzberg Rodeo 2018

Congratulations to Graham Jarvis on winning the Red Bull Erzberg Rodeo - an amazing win to overhaul the leaders at Green Hell and literally push on for the win. With Jonny Walker in 3rd and Mathius Lettenbichler in 3rd. Real enduro spirt with riders helping each other at the toughest bit - even when it means losing places. See www.REDBULL.TV for the video replay.

ACU British Enduro Championship at Dirt Bike Evolution on 26/27 May 2018 at the Thirlestane course .

Report on www.enduronews.com and results here

Danny McCanney wins both days of the new ACU Championship round at Lauder with Tom Sagar a consistent second.

A big thank you to Stevie Currie and his great team for a fantastic event and their first BEC round. With sun both days it was a hot day out but the riders had a chance to cool off in the river test and then have a nice mud bath to finish.

The course followed a route through the forest , across some brash then steep hills and descents before arriving at the out check. A quick run down another steep forest track to the first test - a cross country blast and back along and across a river to wash of the dust.

The second test started with a flat out blast up the hill followed by an MX style off camber descent down the hill - followed by a narrow gully and river crossing the a blast back to the finish. The back to the pits and do it all again.

Ceud Mille Failte - come back soon.

More photos here

Championship Enduro 20th MAY at Bon Accord Craiglash

A great event with lots of new tracks and a new test. Thanks to Stewart Cooper and the team.

Some new faces at the event - good to see new young riders getting round so well.

The club marshals looked very efficient in their new red bibs - keeping the spectators and riders safe. The course was the usual mix of woods with off camber hills and the odd wee rock to catch out the unwary. Never an easy course but a rewarding one

Provisional results here

The Experts was won by a flying Fraser Flockhart on the Yamaha - with Andrew Bisset close in 2nd. Fergus Lamb was looking good for 3rd but a big off put paid to his day.

Sean Mackay took the clubman class win closely followed by Jamie Black and Andrew Currie in 3rd

In the Over 50's Andrew Maben continues to excel but was only 6 seconds ahead of Neil McGregor with Davie Hill always a threat in 3rd

Max Hamilton lead the Sportsman home ahead of Alistair McGowan with Iain Henderson in 3rd

Sportsman was won by Sandy Milne with Neil G Alexander in 2nd and George Mcbeth in 3rd.

More pictures here

| | |
| --- | --- |
| Pat Cesari - maximum effort | Angus Bruce - learning the course |

ELRAT Glendevon Enduro 2018 Cancelled. Press Release from the SACU - "It is with some sadness and much annoyance that we have to announce the cancellation of this years ELRAT Enduro at the Glendevon Forest Complex on the 3rd of June. This cancellation is specifically due to illegal riders in and around the forest creating additional work for the forresters preventing the club getting access to prepare the ground for the enduro.

The SACU are deeply disappointed that this event cannot take place this year due to the blatantly irresponsible and selfish behaviour of a few riders who feel they can ride anywhere with no detriment to our sports. Losing this event is simple proof of how wrong they are. " Read the full release here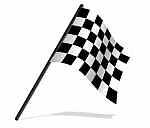 SACU Championship H&H Ecosse XC near Duns - 13th May. Provisional Results
Adults Result click here .Congratulations to Andrew Bisset on the win .
Youths Result click here.

Points Standings for season so far
Enduro points 2018 - click here
Hare and Hounds 2018 - click here
Youth Hare and Hounds 2018 - click here
Dirt Bike Evolution Enduro on 22nd April at Woodheads near Lauder. Round 3 SACU Enduro Championship.
A dull but mostly dry day for the newest venue in the calendar. Clerk of the course Steven Currie and his team did a great job to get a 10 mile lap on farmland, forest and the odd wee muddy bit ready in time.
With over 100 riders it kept the check and timing crews busy all day. The tight and twisting woodland test providing a challenge with the constant change of direction.
A new feature was the "Lauder Car Wash" - a deep gully leading to a nice bog on exit. Great fun to watch .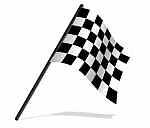 Provisional results - click here . Expert Class won by a flying Fraser Flockhart hard pushed all day by Andrew Bisset.


SACU Enduro Championship EEC 2 day at Lossiemouth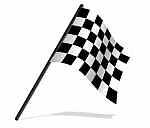 Results Saturday click here.
Results Sunday click here .
Frazer Norrie was in fine form winning both days - with a close battle with Fraser Flockhart on his Yamaha.
In the Clubman B Angus Bruce finished his first Enduro winning both days to set up an exciting season.
Another great event from EEC and a big thank you to the club - with Kevin adding lots of new ground and Barry his usual efficient self (But he should really be resting !) And Francis running the checks and keeping everyone in order.
And a great big thank you to the new timing team of Mitch, Alan, John and Kirsty . No errors or missed times over both days - despite the riders best efforts. This year we saw a white front plate (vaguely pink) with white numbers and another rider with white numbers on a yellow plate - give us some help and make your numbers easy to read as you ride past.
Photo of Frazer in flight and Fraser on the beach .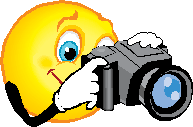 More Photos click here


Round 2 of the SACU Hare and Hound Championship- Ecosse XC at Tyninghame 25th March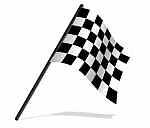 Results from round 2 at Tyninghame . Click here . Experts won by Andrew Bisset after a race long battle with Fraser Flockhart.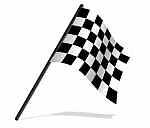 Results for Ecossexc 10/2/18Saturday Day/Night race and Sunday National https://speedhive.mylaps.com/Events/1492779