SACU Enduro Championship EEC 2 day at Lossiemouth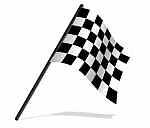 Results Saturday click here.
Results Sunday click here .
Frazer Norrie was in fine form winning both days - with a close battle with Fraser Flockhart on his Yamaha.
In the Clubman B Angus Bruce finished his first Enduro winning both days to set up an exciting season.
Another great event from EEC and a big thank you to the club - with Kevin adding lots of new ground and Barry his usual efficient self (But he should really be resting !) And Francis running the checks and keeping everyone in order.
And a great big thank you to the new timing team of Mitch, Alan, John and Kirsty . No errors or missed times over both days - despite the riders best efforts. This year we saw a white front plate (vaguely pink) with white numbers and another rider with white numbers on a yellow plate - give us some help and make your numbers easy to read as you ride past.
Photo of Frazer in flight and Fraser on the beach .
Photos Copyright Scottishenduros 2018. Email for a print or copy

The "A"' crew start the test

Andrew gets some air

Duncan Norrie keeps it smooth

Stuart Mack at speed

Tarik Melki on the go

The "queue" for the test

David Linton styling

Andrew Maben Over 50 winner

Phil Hewitt on the boil

Richard Williams

Thomas Harris

Carl Jones

Fergus Lamb

Fraser Flockhart gets some air

Ben Thomson

Stuart Mack

Fazer Norrie flying

Kagen McKenzie

Derek Little - class act.

Stevie Currie

Jerry Millichip

Can't see the bike for the trees !

Ian Little

Max Hamilton

Austen Bickley

Lindsay Barrie

Richard Williams

Luke Welsh

Nathaniel Leadbitter

Thomas Harris

Opps the Evil Snapper was here

Fraser on the neach

Ben Mitchell - I think. White numbers on white . . .

James Bisset

Grant campbell

Kagen at speed

The evil snapper strikes again

Craig Fisher

Eric Peters going strong

Stephen Durrand sportsman winner

Sandy Milne

Duncan Hamilton

Brian Black

Derek Wylie

Ian Bisset

Jamie Black

Alan Davidson pushes on

Eric Peters

Fergus pushes

Andrew Flies

Fraser on the boil

Duncan grabs some air time

Fraz pushes

Andrew Bisset

Fraser Flockhart

Frazer Norrie

Alan D - glad its all over

Keith Watt in the woods

Jerry on the going

Mike Glass

Stephen Durrand

John Kirk

Alan D - finally gets his knee down !

The "B" crew -we can't do it without you !!

Mentally preparing before the last test. . . ..