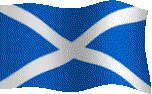 ISDE 2004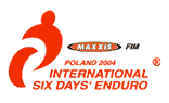 POLAND

For Information on the 2004 Polish ISDE see http://www.isde2004.pl/
Also see the excellent reports from the team manager Euan Syme on Bob Mullins site -
http://www.enduro.freeserve.co.uk/isde2004.htm
Daily reports from Derek Little - outriding and helping all over for Chris Hay and the British Team. All in pdf format - let me know if you want a copy in Word format .
10th Sept Report 1 - The Road Trip
10th Sept Report 2 - Arrival and the Parc Ferme - BIG Teams !!
10th Sept Report 3 - Setup of Chris's bike
12th Sept Report 4 - Sunday - 1st day - now an I7DE !
13th Sept Quickie -Quick update this as heading back to the hotel with Chris. He had a decent day but some of the Junior lads in his class did better. Still a long way to go. Knighter had bike probs, that cost him time in a test and a painful crash - all sorted now though.
14th Sept Report 5 - Day 1
15th Sept Report 6 - Day 2
16th Sept Report 7- Day 3 German rider dies after cash in forest -Swen Enderlein 161 and an outrider is killed in a crash with a car - 2 passengers also die . Trophy Team 5th - Junior team 7th
17th Sept Report 8 - Day 4 - more bike problems for Chris - but still going strong !
18th Sept Report 9 - Day 5 - Chris still going well - flies in the final day 6 MX .
19th Sept Report 10 - Day 6 - Full report on the final MX - and Chris's impressive ride for second place.
20th Sept Report 11 Full report on the van theft and notes on out riding.
Final note - Chris's van was stolen on the last night . From a secure area with 3 guards, a dog and locked area. Poor show Poland - don't think we will be coming back again !! Looks like organised crime - and next year the ISDE is in Czecho - just across an open border.
Chris concentrates on the test, despite the best efforts of the local girls
Overall Trpohy team places 5th with Knighter in 2nd in E1.
Junior team in 4th