The final SACU Championship Hare and Hound of the season was on 21st October 2018 at Birkenhill near Elgin - organised by Elgin Endurance Club .
Won by Andrew Bisset - the new 2018 SACU Expert Hare and Hound Champion.
Provisional Results - click here
A great event with a new feature - a spiral in the field course - apparently easy to ride but very confusing for spectators trying to see who is going where. Apparently an idea picked up from the French at the ISDE - all set out by Mitchell Brown. As always EEC are an innovating club.
Youth Race - Thanks to James Dodds and the parents who turned up to help run the race - and to Vica for the scoring.
Provisional results - (to be confirmed)
131 - 13 laps Cristina Palmer
287 - 12 laps Robbie Gray
20 - 10 laps James Lindsay
77 -9 laps Andrew Murdoch
27 7 laps Marley Mackenzie
224 7 laps Ryan Jamieson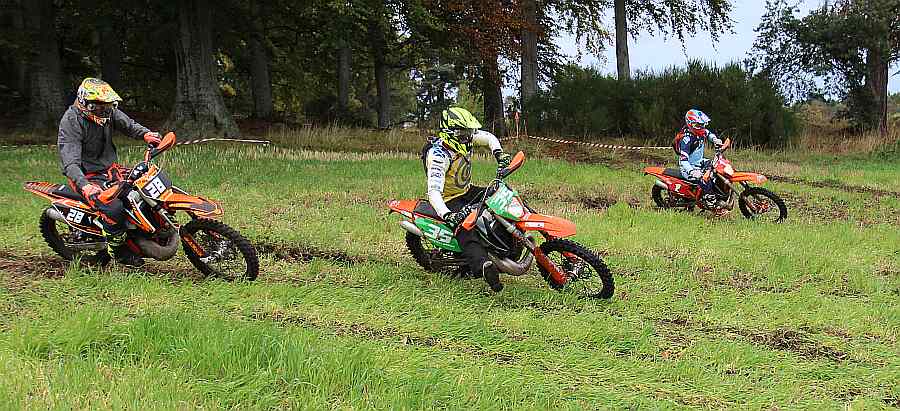 Bruce Cooper models the latest FOX riding gear